Mosque-Cathedral Night Tickets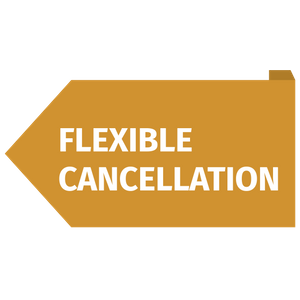 Information
1 hour and a quarter

Admission without queuing at the box office

Digital or printed coupons are accepted

You can bring your voucher on your mobile phone

German, Spanish, French, English, Italian, Japanese, Russian, Chinese, Dutch, Portuguese, Arabic and Korean.

Accessible for wheelchairs with specific route
Visit the Mosque-Cathedral of Córdoba at night with your mobile ticket without having to queue to buy it at your own pace. A new way of getting to know the Mosque of Córdoba, when night falls, through a light and sound show. Heritage and technology merge to offer a unique visit.
Visiting the Mosque-Cathedral of Córdoba you will discover one of the main symbols of Muslim Spain and Andalusian art at night. A different way to discover this spectacular monument.
Guarantee entry by reserving in advance, night tickets are easily sold out.
Declared a World Heritage Site by UNESCO and one of the most visited monuments in Spain.
A unique experience that will make you fall in love with this precious monument.
Included
Mezquita-Catedral´s complete ticket.
Not Included
Transfers to the hotel (optional).
Nothing not specified in the "includes" section.
What to bring:
Valid passport or ID.
Comfortable shoes.
Languages
German, Spanish, French, English, Italian, Japanese, Russian, Chinese, Dutch, Portuguese, Arabic and Korean.
Important information
It is essential to carry a valid passport or ID as they may require it at any of the entrances to the monument.
Children must bring a ticket to access the monument so it is necessary to include them in the reservation.
Ticket price (general admission) 20 euros + Management Fees 6 euros = 26 euros
On certain dates, due to the high demand for this visit and in order not to create overbookings, what is done is a request for availability, it is indicated when the payment is going to be made. Within a period of less than 72 hours, you will be answered informing you if there are places available or not. If the reservation is less than that period, you will be answered urgently. The amount will be blocked in the reservation request to guarantee that in case of availability there are funds to collect it.
You will receive all the definitive documentation for your visit via email around 24 hours before the visit.
Cancellation policy
Once the reservation is made, no cancellations or modifications are allowed.
Organization Place:
Mezquita Catedral (Door of the bell tower at Patio de los Naranjos). The visit will be accessed through the Puerta de los Deanes in Torrijos street
How to arrive
Bookings our transfer from your accommodations.
By car: there are parking lots nearby.
Bus stop: Puerta del Puente, urban lines three and 12.
Taxi rank: ¨Mezquita- Catedral¨, Torrijos Street number six.
Walking to the historic center.
More information
Enjoy the Mosque-Cathedral of Córdoba at night. A different visit with a light and sound show. This monument was declared a World Heritage Site by UNESCO. With your tickets you will be able to visit the Mosque-Cathedral of Córdoba, where you will take a tour of its exterior and interior, learning about its history and the different stages it has had.